We welcome you at the counter in New Chitose Airport and will take you to the location by a free shuttle bus! (Travel time: about 9 minutes)
You can return your rental vehicle anywhere in Sapporo or Hokkaido!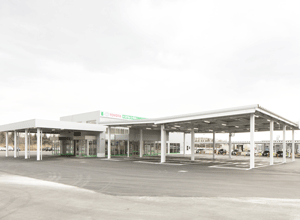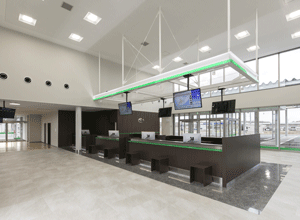 Please check the rental car
information from New Chitose Airport.rt
Address
758-134 Bibi, Chitose-shi
(9 minutes by shuttle bus from New Chitose Airport counter)
Telephone
0123-24-0100
0120-511361(toll free)
FAX
0123-24-2032
Days closed
Open all year round
Business Hours
4/1 – 10/31: 8:00 – 22:00
11/1 – 3/31: 8:00 – 20:00
One-way vehicle return services (dropping off anywhere)
Available inside and outside area
Shuttle services
Available (Shuttle services at airport counter only)
Vehicle dispatch and pick-up services
Not available
Additional Information
Refueling facilities available, Takkyubin (delivery service) counter available.
If you are looking for a rental car in Chitose, please go to Toyota Rent-A-Car New Chitose Airport Suzuran Shop with free shuttle service.